Retirement Online Blog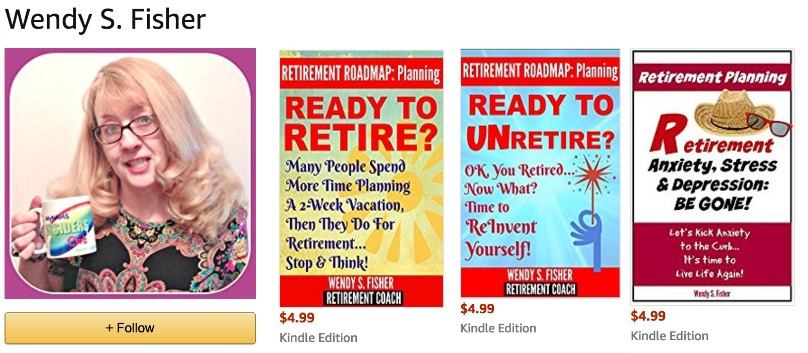 Click the image to view my books and author page!
Lots of retirement advice & retirement ideas from Wendy, your Retirement Guide, AND retirees worldwide who have "been there and done that" already!
Let's share the Retirement Journey...
Aug 28, 2015
Could have planned better
Just before my 65th birthday, I decided it was time to retire. My husband had been happily retired for 8 years and I thought I was ready to join him.