Retirement Online Blog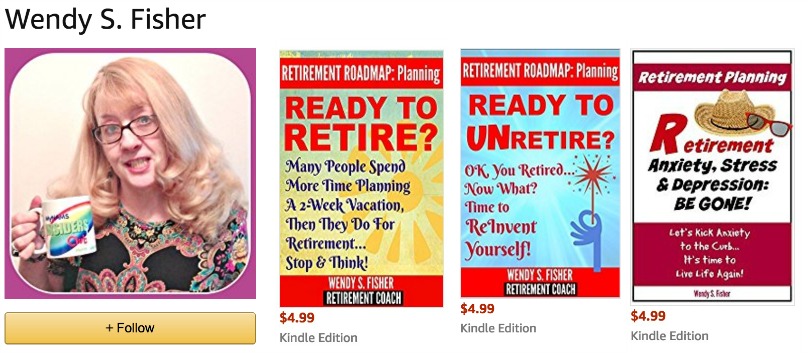 Click the image to view my books and author page!
I have also gathered the best selection of retirement books, on Amazon, and sorted them by retirement category for your easy browsing!
Lots of retirement advice & retirement ideas from Wendy, your Retirement Guide, AND retirees worldwide who have "been there and done that" already!
Let's share the Retirement Journey...
Dec 05, 2016
Paula's Christmas Survey
1. Is your tree real or artificial? We usually have a real tree but this year we are putting up a fake one due to financial consideration! 2. When do