Everyone has a Story - Contribute Yours Here. Help and Be Helped!
 Social Security Application -
What You Need to Know Before You File...
Your Social Security application is relatively easy to do - but are you really ready?
Social Security is one very complex system... and we all know that! This is my attempt to simplify a few things that you should consider when looking at your Social Security benefits.
Maybe it's the right time for you to apply, but think twice -- maybe it's not. There is plenty to consider.... just read a few pages and see if anything hits home with you, ok?
First, if you need to contact Social Security, or need to apply for Social Security, go here...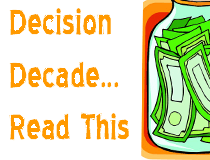 You need to know the right questions
to get the right answers
for your specific circumstances!
The Basics of Social Security
The very simplest basics of your Social Security monthly payment.
How does Social Security do the Social Security calculation?
Marriage, Divorce, and Social Security
How does Marriage and Social Security retirement benefits work together?
When your Spouses Pre-Deceases You
Need information on the Social Security Survivor benefit? This is for those who have lost a spouse to death, even years ago.
Early Retirement and Your Social Security Benefit
Wondering how an early retirement Social Security benefit might affect you?
Social Security At Age 62?
Should you or shouldn't you consider Social Security early retirement? There are no easy answers!
Remain Working: Social Security After Age 62?
Are you considering working past age 62 (instead of an early retirement Social Security benefit) and curious how this will help your Social Security payment and finances? Read the bottom of this page!
Disability Retirement and Social Security
Are you considering a Social Security disability insurance benefit?
Working Past Full Retirement Age 66 - You Win!
What if you continue to work and draw Social Security benefits? What is the Social Security Income Limit? This is a true winner, if you are able to work a bit longer!
Three Odd Social Security Recalculations
Here are, in my opinion, the ODDEST three ways to have your benefit recalculated. Three odd SS recalculations here... these are legal just rarely used.
Fun Facts
Fun facts on Social Security Retirement Information here!
Social Security statistics here!
Social Security Funding... Finally, what about Social Security Funding? Will Social Security last?
Medicare And now... a word or two on another division of Social Security - namely Medicare.
---
Share your two cents on Social Security issues...
Do you have an experience to share with others? Your Social Security knowledge could help another retiree out there, or might give them a warning on what happened to you.

We all have different scenarios in life, and 'things happen', so please Share and help someone else out there...

Learn from others... Check out their Two Cents on Social Security Issues!!
Click below to see contributions from other visitors to this page...