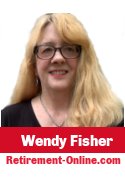 Good Morning!
So this month is different from last month. I LOVE that! In retirement, I can do what I want to do each and every month -- and you can too.
Last month, hectic action-taking, mind-bending work attitude. This month, Chilling with my daily Mom visits, not so chilling actually :), and doing a few things online. Still relatively busy but not like September. Life is good!
Two friends, Teresa and Ute, drove to Michigan from Tennessee and Ohio last weekend. We stayed in a local hotel, chatted until midnight two nights (maybe the wine and snacks helped), visited a few local places, and generally just visited... Great weekend!
Call a friend today -- make a coffee date, have dinner with your partners, go do something with an old friend!
Please Share Your THOUGHTS below. Take a moment and write about something on your mind to get feedback from others. Let's Play!
Retirement-Online Updates
Here are all the recent posts: Retirement Posts!

SEVEN new posts on the site!>/b>

Please take note: there is a new ASK WENDY ANYTHING! on the top of every page. I may have an answer or I may do some quick research but either way you'll get some quick feedback -- both from me and the retirees who have answers or new perspectives to share with you!

Please write and share your retired life, thoughts and ideas with others! HELP AND BE HELPED.. or simply share some FUN!

To an Amazing, Fun, Friendship-Filled Retirement Journey! Until Next Time,

Wendy, Retirement Enthusiast/Coach www.retirement-online.com