How to Reduce
Financial Stress

Do you want to know how to reduce financial stress?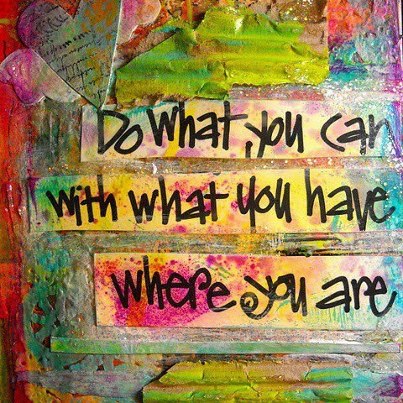 In today's economy, many retirees are hurting financially.
You might be financially challenged, but please don't ignore your mental health... Stress does lots to both your mental and physical well being!
Do any of these circumstances hit home with you?
Involuntary, forced retirement after layoff, without income or savings to live on

Forced retirement due to disability, no savings, low income

Stock market reduction in savings bring anxiety and stress

Forced 401k or IRA withdrawals due to job loss

Social Security income doesn't cut it, so you are forced to remain working part-time

Savings being depleted due to lack of health care insurances and many health care bills
If you are one of these folks, I wrote this page for you. 
While I have no realistic long-term solution for you financially, I want to show you options on how you handle this stressful time internally.
Recently I've purchased many audio files, and I enjoy them! Just sit back and listen and let the voice help you melt the stress away.
Problem is, I have a hard time quieting that voice in my head... always something to do, what's for dinner, go check your email, work on your website whatever. That's where audio comes into play for me... listening to the soothing voice so that my own self-talk disappears. 
It really helps me! I love meditation... and often find surprising results, new visions, answers to my life problems while I'm busy NOT thinking! Grin!
Three Possible Solutions:
Solution #1: The Wealthy Spirit: Daily Affirmations for Financial Stress Reduction 
Solution #2: The Financial Freedom Series 
This option is a series of FIVE ebooks for $14.97 (with a 30 day money back guarantee). Change your mindset about your finances! Included are:
Think and Grow Rich in the Knowledge Era
Get Out of Debt... FREE!
Lessons from an Intelligent Investor
Secrets of the Subconscious Millionaire Mind
Becoming the Richest Man in Post Modern Babylon
Solution #3 : Silva Life System
Silva Life System
The mind is an awesome tool, but most of us never use it to it's fullest potential... these audios will help you to free your mind for its best potential in the Silva Life System website.
Click and register for FREE access. Download the audio files and listen to the CENTERING EXERCISE. It is wonderful. 
If you do nothing else, try this FREE exercise. I will warn you, I often fall asleep and don't get past my head... but I wake refreshed and ready to take on the world again! I really LOVE this exercise...
You might even take it to the next level, like I have. I own these Silva Life System audios and I love listening!
Over 6 million people worldwide have already tried The Centering Exercise. Try it and reach deeper levels of mind in just minutes!
I even meditate now... ME, the never-ending THINKER -- my brain shuts down just enough to get less stress, and more clarity and purpose in life! It doesn't have to be long sessions, five minutes here and there, and I rewind just perfectly. Re-Energized and On with LIFE!
Silva Life System has been used by over 6 million people in 110 countries... And that number is steadily growing by the day.
Just what kind of life changes can you expect? Oodles! With this powerful practice, you can begin to experience…
…Heightened intuition for better understanding of people and the world around you.
…Steadier focus on your life goals
…Increased creativity
…Boosted confidence in all areas of your life
…Better holistic health
…An improved abundance mindset
…Greater control over bad habits like smoking, gambling or drinking
…Letting go of negative, hurtful emotions, and enjoying more love in your life.
Just click above to visit the Silva Life System website and see for yourself!