Contact Wendy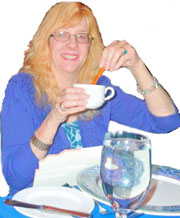 Hello Retiree!
If you'd like to contact me, for any reason, I'd love to hear from you.
I respond, personally, to most emails, at least as much as possible. Some weeks are way busier than others AND I am caregiver to two 90+ year old parents! So blessed to have them still!
Email me using the form below.
Thanks! Wendy
Learn More About Me here!
Content Marketers:  I am always interested in new Sponsor opportunities. However, I do not need free content or links for my site. Thanks!