Self Help Books for Retirement
This page simply shows my ebooks, as I write them, all on one page for simpler viewing! You can click and visit the books page to learn more about each book.
As new retirement issues evolve in my communities, I sometimes choose to write books about them. I research, read what retirees have to say and write a short book to help those seeking help in that area.
Thanks for visiting!   
p.s. I also have free retirement books to download!

My Retirement Books for Purchase
My Kindle Books on Amazon.com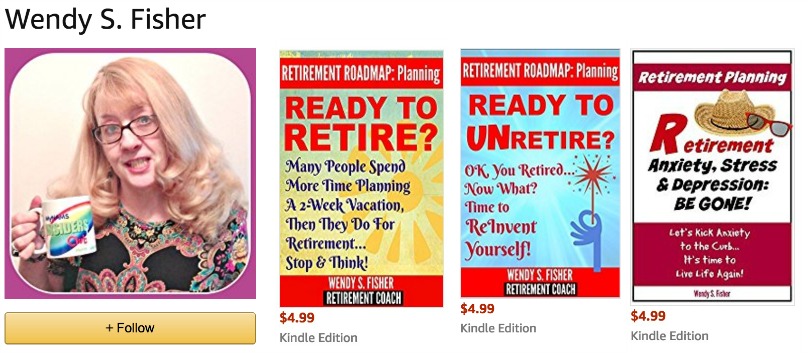 Thank you!