About Website -
Retirement-Online.com

WHO is WENDY? I am a website-aholic. I readily admit it. I love the internet and the profound amounts of knowledge readily available at your fingertips. I have always enjoyed writing but now I have a mission to write about. I also love connecting with retirees - now more than ever in our COVID times!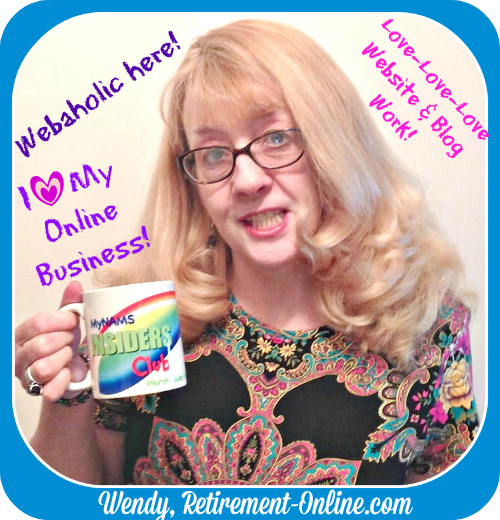 What did I do Before Retirement?
Retirement Manager for last 25 years of my 35 years in government employment. It was "just a job" turned into a lifetime passion for me!

What do I do After Retirement?
I work my Retirement-Online website and I absolutely love every single moment. I don't know what I'd do without my site... it's my social personality (I'm an introvert in real life), it's my retirement passion carried on into my own retirement, it's my life.

I Retired to the Internet!
I retired to the Internet! I use Site Build It to build this website, not Word Press as many others do. WHY? I started to use it in 2004 with my first site, and just never left. It's so stable, predictable and I have never ever ever had any problem in all these years.  No Hackers or Virus issues. I love that. I can do my job and simply get on with my work. PLUS it's all done in-house, meaning, unless you get high tech, you can do everything in the SBI-in-a-box website kit. Read more about Sitesell here, if you'd like to check out WHY I use this software. It's effective and it's easy! 
Click here to see proof of the many reasons I use SBI!
Peek into my SBI World... my short video!
Before SBI, I had many other sites, all self-made and on free (or nearly free) servers. The problem is that  I still had very little traffic compared to the big guys. Hey, I did all this work, why doesn't this website stuff work? I joined SBI and the rest is history. 
You CAN do this with a WordPress site, many do... but often the elements of the site conflict with each other. That doesn't happen with SBI sites, because the many modules are all written by SBI (instead of many coders) so they are coded to play nice with each other.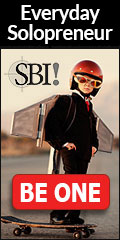 As a retiree, we have a lifetime of work and personal experiences to draw upon. If you put some time and effort into a website teaching others about whatever your special knowledge is... you can make an honest income on the internet. I honestly and sincerely believe that.

I had visited the SBI pages many, many times over the years – but the SBI $299 price tag always held me back. I now know that you get what you pay for – I'm a cheapo at heart, and now I know SBI is worth every penny. Heck, where else can you start a home-based business for $300? 
WHY SBI? Sitesell (SBI) Helps You: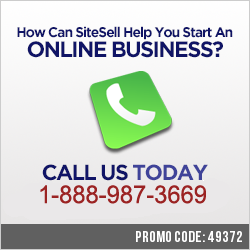 find the perfect niche (one that you will stay with for a long time)

find the perfect keywords so that you drive free traffic to the site

lets you build beautiful websites, being as creative as you care to be
It's all in one package!  It's a win - win - win!
Questions? I'd love to discuss SBI with you any time! Just hit the Contact Me page OR you can call SBI (number to the left)....
| | |
| --- | --- |
| Happy Retirement! | |
p.s. If you've read this far, you are probably interested so I will share my May 2016 stats with you! As you can see below, I had 20,850 visitors to my site, and many visited more than once during the month for a total of 46,177 visitors all month. Those visitors read 154,158 pages on my site.
JUST ONE PERSON, me, provided my retirement knowledge that has the possibility to change many many retired lives every single month!  I'm really proud of that...

the end.