Retirement: Morning Makeover Challenge
7 Morning Challenges for You!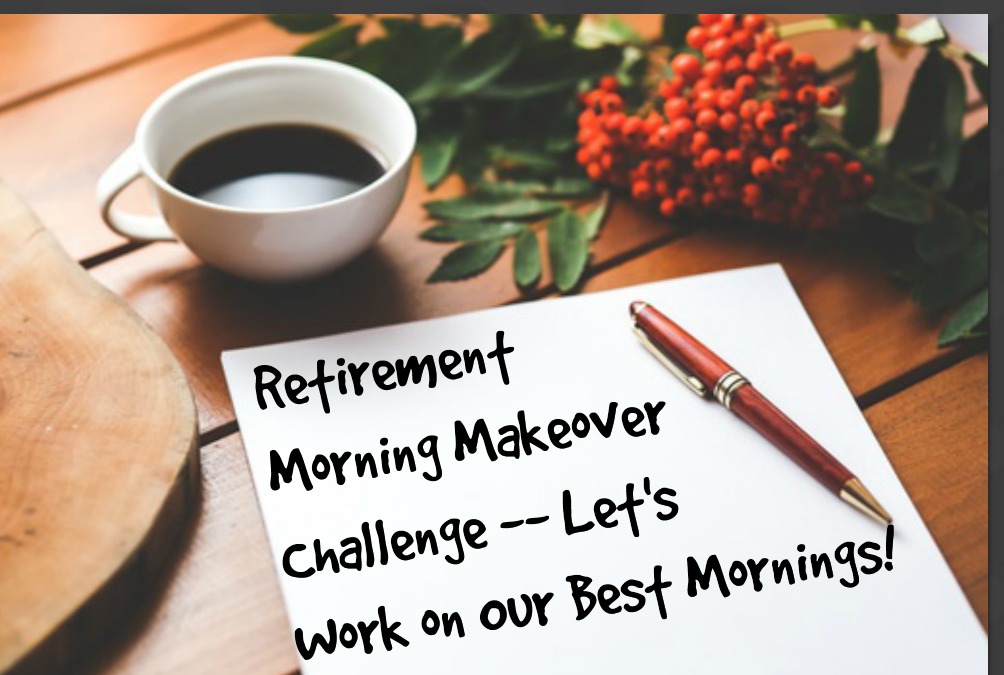 THANK YOU for your interest in our Free Retirement Morning Makeover Challenge!
We believe that retirees need a new morning routine post-retirement! There is always something we can improve on... small baby steps can make big differences in your daily life. Start your day off in the best possible way -- and gain something important to your retired life.
Grab your cuppa coffee (or tea) and join us for seven mornings of brainstorming the possibilities for getting the best start out of every day!
Join Us For Increased Motivation & Momentum
Please read the retiree posts on the bottom of challenge pages and contribute your own ideas to help you firm them up (by writing them out) . As I've said elsewhere, it only takes one retiree's perfect thoughts to change another persons life. 
Please join us and the challenge will start soon!
We hope you can make small changes to your morning which greatly impact your whole day!
Thank you!
Wendy