Senior Independent Living
 This is the place to find information on Senior Independent Living options...
Some retirees don't even think twice about where they will live in retirement. Home Sweet Home, of course.
Others look at their options, they might downsize to a smaller home/condo, move into a rental, or to a warmer climate. 
Are you looking at your housing options as a senior?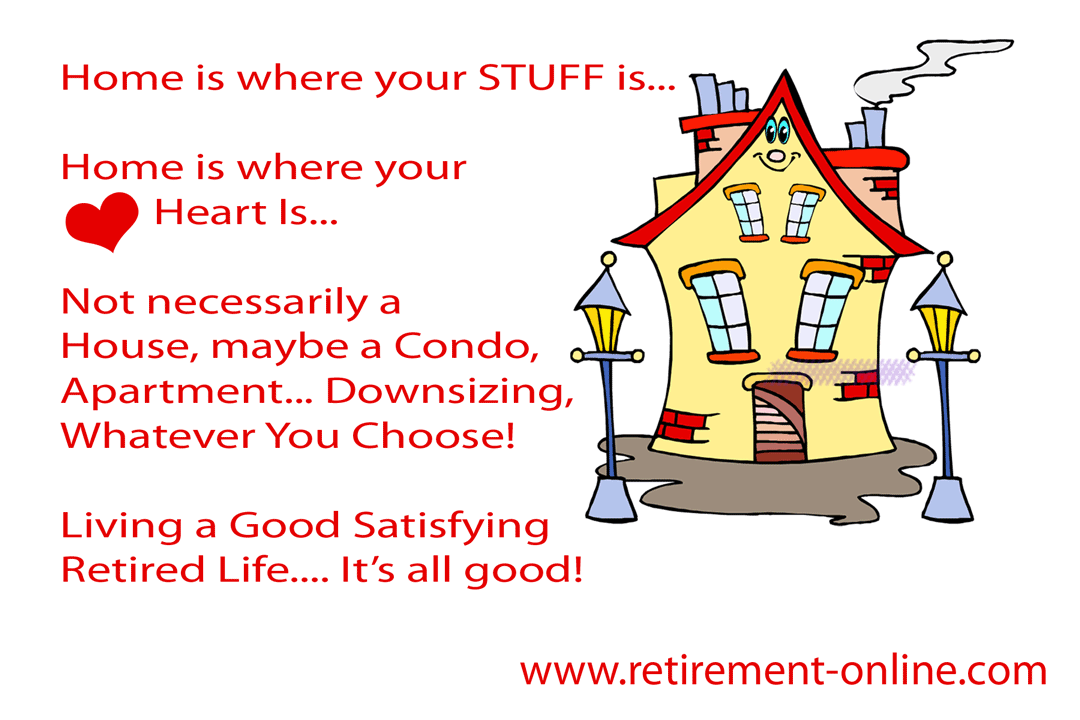 Staying In Your Own Home
More and more seniors are choosing to remain at home. There are services available to help you too. 

Why stay in your own home? Remaining at home, for seniors has lots of great reasons...
If you intend to remain at home, and many of us do --  check out some senior home security to stay safe.
But we need to be real here... can you really stay in your own home?
Do you need help, financially, to remain in your home? Consider a Reverse Mortgage for Seniors, which might be the key to staying at home.
Downsizing in Retirement
Some seniors also downsize to live in smaller living quarters with less upkeep. There are many reasons for retirement downsizing - into a smaller home, condo, apartment, whatever works for their budget and lifestyle.  

It all starts with Decluttering before you can downsize -- you really can't take it all with you, as you downsize or in death.
Nowadays,  you might consider furniture with storage space.
Low-Income Senior Housing
Consider Low-Income Senior Housing as another option... worked quite well for my father.

Senior Citizen Apartments
Living in Senior Apartments - my dad lived in a low income senior apartment... and we loved it. Read about our experiences here. 

Retirement Locations...
Retirement Locations to consider!


Where Do YOU Live?
Please contribute your two cents to this topic:


Did you remain in your home in retirement?


Did you move to a Retirement Community?
(house, condo, apartment, low income)


Did you make changes to your home to help you accomodate aging?

Tell us about your retirement lifestyle and where you live to help other retirees figure out which direction to move in! Thanks!
What Other Visitors Have Said
Click below to see contributions from other visitors to this page...