Disability Retirement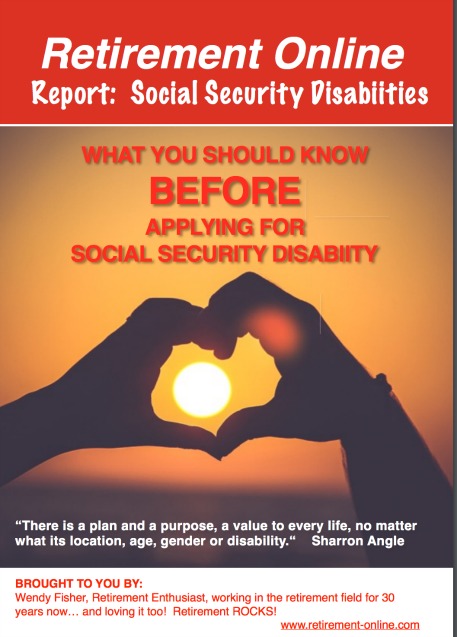 Do you have ANY Disability coverage?
Did you injure yourself at work so that you can apply for workers compensation?
Does your employer offer disability insurance (short term or long term)?
Do you realize that if you can no longer work, you can apply for Social Security Disability? You have to be expected to not work for at least one year, and you really need to document your medical history, but that might b a possibility  for you.
Disability Advocates & Attorneys can Help
NEED SOCIAL SECURITY DISABILITY ANSWERS? Click to visit The Disability Digest website and become a member! DIY help so you can get your benefit approved OR speak to a Disability advocate for answers to your questions!
Do you realize that You need help?
Sometimes, just a call to your Social Security advocate is all you need to get the ball rolling in the right direction!
Most advocates and attorneys will offer you a free session to discuss your disability case... and I recommend The Disability Digest for their DIY site where they provide many answers AND also their advocates who are only a telephone call away. FREE service too!

This is the perfect time to find out whether YOU like the advocate or attorney - and they find out whether they believe they can win your case. If they can, they may offer to take your case on "pro bono" basis - meaning you don't pay until you win.

At that point, when your Social Security Disability is approved, the attorney gets a portion of your retroactive benefits. It's well worth it as you get the benefits MUCH faster than if you try alone. They know how to get this approved, they know the Judges, they really can help you.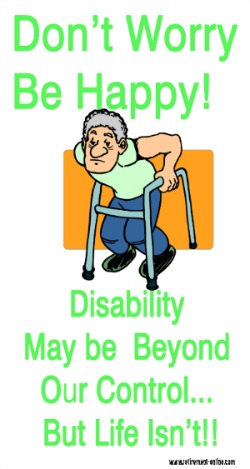 Great Disability Resources
The Public Health Corps has provided their Top Ten resources for Disability Help and I think they will really help you through the maze of disability options. 

Now What?
If you know you will be off work for some time You apply for any disability benefits you might be eligible for:
disability retirement from your employer (if any)

personal disability insurance policy

employers short-term or long-term disability insurance
Assuming you get approved, you generally live on less, as you had less working years to save for your well-funded retirement. But, you will move on, learn to live on less, and let your mind and body heal while you simply live a different lifestyle!
The bottom of this page has articles written by disability retirees on how they retired and how they live life! You still have a life and need to decide how to be productive and busy... there is life beyond your disability.
Disability Retirement Stories: Written by Retirees who have been there and done that.
Continue reading the Disability Retirement submissions, written by retirees, below!
Please consider adding YOUR STORY -- Let others help you through this!

Share your two cents on any Disability Retirment issues...
Do you have an experience to share with others? Your knowledge could help another retiree out there, good or bad, maybe just a warning on what happened to you.

If you have found useful things, like the Scooter stories, please share your experience with readers!

Learn from others... Check out their Two Cents on Disability Retirement Issues!!
Click below to see contributions from other visitors to this page...