Estate Planning Checklist

We all need to think about an Estate Planning checklist at some point -- like NOW!
Nobody is Promised Tomorrow...
We can leave this earth at any point, right?

You've accumulated savings and "stuff" over a lifetime - why not allow yourself to decide who gets what?
Death is part of aging, most of my parents friends (in their mid-80s) are gone. They've lost about 20 couples from their Vegas vacation spot over the past few years alone, one by one, but death is inevitable. We simply need to think a little about our posessions - before someone else gets that job. 

Just a little bit of estate planning gives you peace of mind!

You can also get peace of mind from writing your own Ethical Will. Leaving your own "moral compass" for younger generations is a great gift to the family.
First, if you are married, just consider, for one moment, the death of your spouse.
Especially if you are a woman, please be sure you understand the death of a spouse, as you may have to take over the household if that occurs. It's just important to ask questions...

WHEN should update your Estate Planning document?

Many people wait until a big life event happens to make changes to their wills... consider these life events as they all majorly can affect your estate planning. Some of thse will not change your plans but some will... and only you and your specific circumstances will know that.

Personal Changes:

Marriage
Separation/divorce
Death of a spouse/child
Significant change in health
Changes in Your Family:
Birth of a grandchild
Marriage of a child (or grandchild)
Separation/divorce of a child (or grandchild)
Adoption of a grandchild 
Illness/special needs of your spouse, or child  
Economic change for a child (good or bad)
Change in attitude/relationship with a child (or grandchild)
Financial irresponsibility
Substance abuse
Personal Finances:
Significant change in value of assets
Receipt of inheritance/gift
Retirement
Purchase or sale of a business
Purchase or sale of real estate
Property acquired out of state
Other Changes:
Death or disability of someone you have chosen to act for you (i.e, your trustee, personal representative, power of attorney holder, etc.)
What is Grief?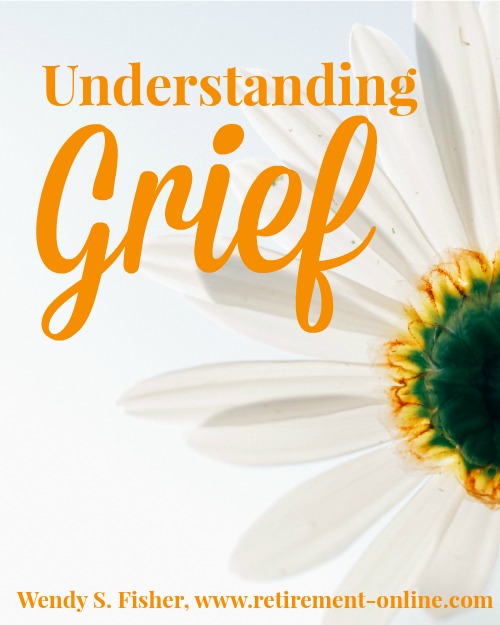 Understanding Grief Kit
Inside -- you will find my Understanding Grief ebook and a second document with worksheets to help you think through the process.
Click to purchase for only $5.00 and begin to Live your Life again! You will get a direct download link as soon as you buy it! 
Handwritten Wills
You can now learn lots about wills on line, even writing your own wills with a do it yourself will (for smaller estates), or hire an inheritance attorney or probate attorney to get the job done right.
Handwritten wills are accepted in some states. Do It Yourself Wills are relatively easy online. There are fill in the blank formats for wills online.

I LOVE THIS... Beautifully Written by Henry Scott Holland (1847–1918) was Regius Professor of Divinity at the University of Oxford.

No Estate?

Even if you feel you have no "estate" for planning, you don't have a home, IRA's and investments, you still have personal possessions that should go to whom you wish to receive them, right? Do you understand what happens when you have no will?


Wouldn't you prefer to choose who gets what, instead of someone else doing that job?

Your home, car, savings and such are the "estate" that probably need, in the least, a will that you've documented what you want done at your death. That could be relatively simple estate planning.

Pension Plans
Many of your investments like IRA's, 401K's, 403B's, etc, have a named beneficiary. They automatically go to that person if you die. They are outside of a will, they supersede the will, and are automatically distributed.
Some pension plans, like defined benefit pension plans often provide a survivor benefit to a spouse, at the employees death.

Then there is the Social Security survivor benefit to check out... hey, you need to know everything so you know what you are eligible should death of a spouse or family member happen.
No Will?  Free Estate Planning Resource Guides
If you have no will, what happens? 

Your STATE determines where your stuff goes...
do you want that? I think not.
This FREE Estate Planning Resource Guide was written by the State of Michigan... find one for your own state - OR - download it below and use the checklists and forms to get your estate in order.
You shouldn't use the fill-in-the-blank will as you need one from your own State (but, do a quick Google search and find it now!)
Enter for your search either (1) Michigan Estate Planning (or whatever state you are from) - or - (2) Michigan Do It Yourself Wills. I think you'll find oodles of information from your own State government. Each State is different so you do need to look specifically at your own State.
Simple wills are easy to do online. If you are worried about it, do one, take it to an attorney to review it -- it will cost you lots less to have them review it, compared to having them use their will template and fill in the blanks for you.
Estate Planning Attorneys
Do you realize that an Attorney is specialized like doctors? You wouldn't use an orthopedic doctor for a heart attack and you shouldn't use a criminal attorney for your estate. Seriously, use Google or recommendations from family or friends for an Estate Attorney... this is so important!

Some folks need a Trust... and you do need an attorney for more complex estates (but those folks aren't reading this... grin!) A Will instructs on what happens at your death (who gets what). With a Trust, it is more complex, requires an attorney, but it also allows you to say HOW your assets are distributed. Like you could say that your kids only get their share at a specific age, or whatever particular circumstances that you might dream up. They can get quite complex...
Finally -- This website on Creative Funeral Ideas, was done by a website friend and thought I'd pass it along as it might really help someone...

Any Experiences with WILLS to Share?
Do you have a great story about this? Share it!
What Other Visitors Have Said
Click below to see contributions from other visitors to this page...