Coping with Retirement Cynicism
by Tom Damron
(Plano, Texas)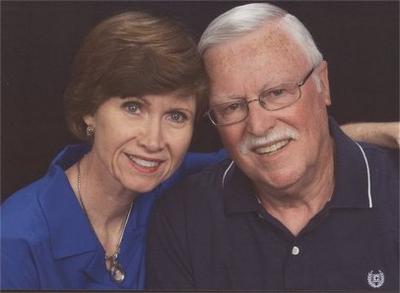 Tom is married. His wife resides in Assisted Living with her twin sister -- both with Alzheimers - and yet LOOK at this mans courage!
Excitement! Exhilaration! Freedom! Retirement!

Those words describe what you feel as you fervently approach your retirement date. You have earned it through the time you have invested throughout your working chapters of life.

Now that you have reached the target you have eagerly aimed for, it sometimes comes with a revolutionary realization that can sap the pleasure of those years of yearning because if you are not careful it can become an emptiness that may bring on a feeling of low regard and respect.

You must be cautious and not develop a sense of joblessness about yourself in retirement. It becomes all too common to feel that your lifetime skills have been wasted and when that mindset occurs, it is followed by the feeling that you have been alienated from society over the fact that you no longer are using those skills for the common good.

No one needs or wants to enter their retirement years with a monkey of remorse on their back. Retirement is a critical evolution, a significant episode in life that calls for festivity, not morbidity.


The Question is -- how will you handle this momentous life conversion?
A. Don't make a big deal of it. Treat it as if it is an everyday happening.
If you are 65, you have already been doing many of the things that people do after retirement. You have been retiring daily for the last forty work years each day when you left work for home.
In reality, you already have sixty-five years of daily practice at retirement. So now when you arise each day you have an opportunity for a renewed force to go out and make a change for the better in your world.
Never forget that there is always a waiting prospect for transformation and improvement that needs your skills. The fact that you no longer go to an official workplace is not an end to your ability to ply your skills, it is nothing more than a shift from one stage of your life to a new stage for you. The transition enhances you both intellectually and morally which means it is worthy of celebration.
B. You have not lost your status as person merely because you aren't working any longer.
Retiring does nothing to change your standing in life. In fact, it makes you an admirable success because of your life experience.
You retain your skills and are looked upon as one who achieved many years that provided you with numerous achievements throughout working life.
You now have the option to use your talents on your own timetable and to use them whenever and wherever you choose. ..You have become an independent and an entrepreneur with invaluable experience and professional abilities to offer to whomever is in need. You have suddenly become the 'Boss.' Make the most of it!
C. Keep in mind that you are not unique being a retiree.
The 'Boomer' Generation has some ten thousand retiring each day and joining you. They have the same fears, the same concerns and face the same decisions.
Because of this large population of retirees, we are all living in a world of older, livelier, healthier retirees with the energy and knowledge to make great strides in changing our lives for the better.
You have to avoid deceiving yourself by feeling that you are too old to make a new career of retirement. There is a greater lack of restrictions for you to undertake a new career and work as a retiree if that makes you happy. Never say 'can't' because you can and if you do you will feel the inspiration that follows.
D. How do you achieve that goal? You do it by using and building on the knowledge you have already polished and honed before you retired.
You have attained a broad source of knowledge enhanced by your prior education and long professional experience in your previous career. Don't hoard it, go forth and pass it on to others who need it.
You have the skills to educate the inexperienced people hungry to learn from those who have higher skills and broader knowledge of your profession. Share your knowledge with the younger generation by becoming a mentor and teaching them your skills.
This can be done in most communities through your own business, night classes at Community Colleges, sponsored workshops, or many non-profit agencies such as shelters for the abused, the homeless and others. You will derive personal satisfaction, keep your skills up-to-date and create a new job base for your community.
E. Make it you goal to become a distributor of merriment and happiness where ever you go.
Learn a few yarns and tales to tell as a way for you to be an enriching authority in people's lives. Telling people how much they are relevant, helping them to realize their strengths and abilities, and guiding them with a story and a wide smile.
Visit those who are in assisted living homes, in nursing homes and in Alzheimer Communities. Most are elderly and love a good story teller and believe me, they will welcome you with open arms. They will feel relevant and wanted and you will leave them with your own elevated inspiration and happiness because you brought light into the lives of others.
F. Finally, Do everything you can to keep yourself occupied.
If you remain dynamic and vigorous you will avoid the pitfalls of being enveloped by the feelings of despair, of being unsuccessful, and of living a pointless life.
If you follow at least some of the tenets set-out above in A through E you can rest assured, you will stay busy and be left with little time to feel sorry for yourself. You will sidestep any feelings of being distressed or disconsolate. Keeping engaged with life will keep you physically and mentally healthy to boot and that alone is worth the effort.