Earn Income From Fiverr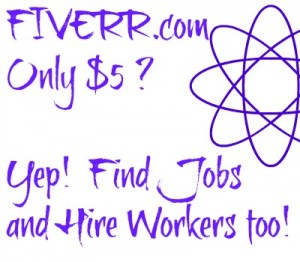 Need retirement income? Fiverr is a job market for anyone who is willing to sell their skills for $5.
Fiverr Gigs (yes, they call jobs "gigs") can be as technical as writing programming codes, or as simple as singing a birthday song.
Seriously? Yes,  you can hire a fiverr person to call your family or friend and sing Happy Birthday!
Just think — you order a Birthday song for your co-worker. He picks up the phone and someone is singing Happy Birthday to him! Maybe with a sexy voice or a really odd one? What a unique gift!

Some recent "Gigs" (yes, they call them gigs here) were:
I will write jokes for your speech for $5
I will send a post card from Rochester, Mn to anywhere in the world for $5
I will write you an acoustic song on a topic of your choice for $5
I will give you ideas of things to do while visiting Niagara Falls for $5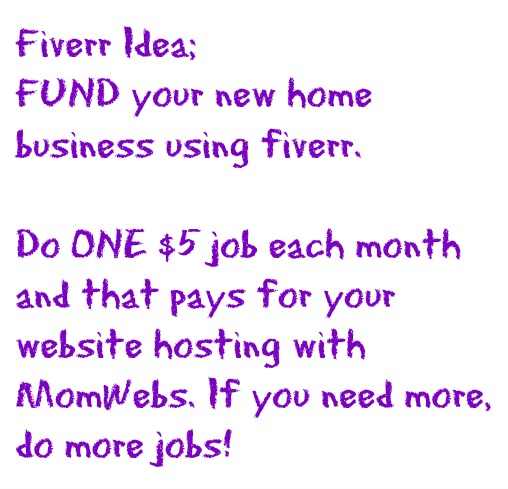 It's not big payoff for each gig, I agree, but someone using a Marilyn Monroe voice to sing Happy Birthday to your friend probably does this over and over all day!
Just imagine those folks getting that special call (and it only cost the gift-giver $5 for this totally unique birthday call).
Better yet, that gal made a nice little day's income for a few phone calls.

Just think, the Niagara Falls ideas for things to do, above, is the same file sent over and over to those paying $5. That Fiverr person did the work once -- and sells it over and over. Simple!
I personally use Fiverr for articles. Heck, it costs me only $5 for an article! I give them topics I need articles on, they write them, then I edit and personalize it before it goes on my website. In fact, the steps written below were purchased from Fiverr.
Retirees who are fond of writing or blogging will find Fiverr a ready market for their skills.
To start earning retirement income in Fiverr, follow the step by step instructions given below:
1.Register for Fivver. All you need is an email address. You can also you use your log-in information in Facebook to register and log in with Fiverr. Verify your email address by following the instructions that you will receive in your inbox.

2.Customize your profile. Once you have created an account, log in and customize your profile. Add a little information about yourself, your past work, and the things you like to do. Upload a professional picture, an avatar, or even your own logo. A good idea for a logo is a one that says "Hire Me."
3.Create gigs. As mentioned before, gigs are things that you are willing to do for $5. You can create as many gigs as you want. Just check out some of the gigs in different categories on the site and then write your own gigs!
Now you are registered and wait for Gigs
Wait for orders. If someone wants your gigs, they will contact you for possible orders or ask for more information about your gigs. How prompt you reply and how you write will have a lot of bearing on the buyer's decision to order your gig.
This is how I do it... I find writers I think I might like. I pay $5, then email them with my order: "I need 300 word article on retirement gift ideas" – they can accept the gig or refuse it.

Doing online work is a feasible way for retirement income who have ideas and skills to earn a few dollars on the side. Join Fiverr now and start doing tasks for $5.
Think CREATIVELY!