My Retirement Story by Don Hahn
by Donald Hahn
(Phoenix, Arizona)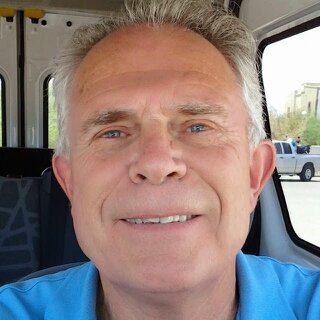 Hi Everyone,

My name is Don Hahn. I am brand new here so I thought this might be a good place to start. My last day of work was August 11, 2017. I was 68 when I retired. I went the extra two years for a little more in my pocket. I am single and live alone with my cat Jill. My late wife passed away from cancer in January 2011.

I was really glad to get away from my job because there were a lot of issues, but that is not the only reason I decided to retire. My health is reasonably good and I wanted to retire while it still was. I remember during about the 3rd or 4th day of my vacations I would start feeling more relaxed and I felt better. I thought the stress on the job was bothering me more then I realized.

I decided to take a trip to California in the second week of my retirement because I thought that would give me time to de-stress and I could have a nice time. The funny thing about it was when I retired the job stress ended also. So when I went on my trip, I had nothing to de-stress from. It was a nice trip.

Nothing went wrong, it was just not as exciting as I thought it would be. Of course going alone is not as fun as going with someone. It was really nice to get back home and not have to think about going back to work again. I used to hate that when I was working.

So anyway, I found myself with all this time and not knowing exactly what to do with it. When I worked, I was a supervisor so I could not socialize with the workers. My late wife and I did not socialize much so I really never made any friends here.

It started to get me down a little but I decided to try to rise above it. I have been looking into some volunteer work. I think that might be a good thing. I have put together a tentative daily schedule. My house needs work so I have been trying to allocate at least part of the day to that. But I miss interacting with people.

I have checked into the Meetup groups and joined a couple of them. So far they have had meetings at night and I do not like to drive at night if I do not have to. But so far, I am OK. Retirement has been a bit of a challenge. I knew it would be a whole new life style but I did not anticipate these feelings.

I ran across this website while browsing the Internet, and I thought that sounds interesting so here I am.