Retirement: Baton Rouge, Louisiana, or Fort Payne, Alabama
by Lowell Tilley
(Baton Rouge, LA, USA)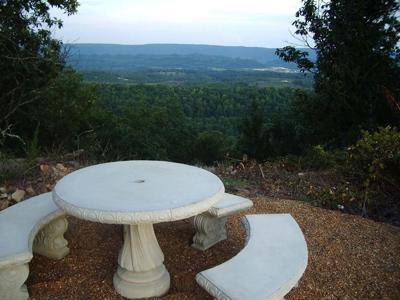 Overlook at Pells Gap Estates
My wife and I chose to retire in Baton Rouge, Louisiana, even though we own a home in a subdivision on Sand Mountain near Fort Payne, Alabama.

We love the mountains, because our children live there. We have lived there for over 30 years, enjoy the weather, the people, neighborhood, the food, and etc. There some houses in good older subdivisions that selling at very reasonable price now.

If you are looking for a place with four season climate, plenty of golfing, fishing, hunting, sightseeing, medium population density, and convenient shopping.

Beautiful mountains, rolling hills, valleys, creeks, small ravines, small farms, pastures, and wooded areas. Continuing education, culture events, international and regional airports nearby. Land and cost of living is low. Check out website www.pellsgap.com.

For more information, see websites: http://northeastalabama.com

http://www.northalabama.org

http://www.discoverlookoutmountain.com

Wendy: WOW.. Beautiful photos! I've travelled from Nevada to California this week, driving through the colorful mountains and thoroughly enjoyed the views on our trip! The mountain views are beautiful and ever changing!