Retirement in Ecuador:
We Won The Retirement Lottery
by Barb
(Queretaro, Mexico)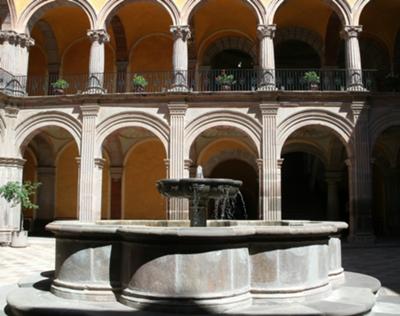 My husband and I knew that our retirement incomes would not stretch far enough back home in Vancouver, BC, Canada, no matter how many years we worked.

My husband had been forced to retire early and I retired at age 59 last June, 2011 from Education. It was time even though I still loved my job.

For several years we had looked far and wide and traveled to each spot that we thought held potential. We knew that no matter where we lived we could augment our income via the Internet.

In June I sold every personally owned item in my classroom or gave it away. We were headed to Cuenca, Ecuador! We had spent 5 weeks there exploring the city extensively and loved it. We had 5 criteria: weather, affordability, health care, safety and friendly people.

We left Canada at the end of September having sold or given away all of our household belongings including two cars. We took a week to recover in Mazatlan and there we received an email from our lawyers in Cuenca regarding further changes to the immigration requirements. These final changes needed to be done back in Canada. We could not afford to return to Canada!

We took a plunge and went to Queretaro in central Mexico, a city with a colonial heart that we had heard much about - all good - and had already added to our must visit list. We love it here and we are now much closer to family and friends and vice versa. Queretaro fulfills all of our criteria.

We definitely feel that we won the retirement lottery!!!