Retirement - The Best Time Of Life
by Patricia Murphy
(SW Michigan)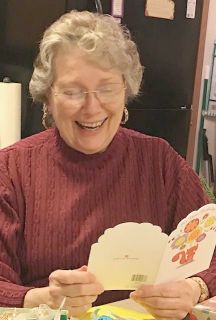 80th Birthday-loving every one of 'em!
Seriously, so something hurts once in awhile. So what? Take an Aleve and get on with life.

You've reached an age where you can do what you want, not do want you don't, have a bit of monthly income without having to get up and head out to earn it every day (you've been there, done that),can sleep late, eat whenever you want instead of the regular old breakfast, lunch, dinner times.

Watch TV whenever you like, play on the computer, exercise what ever way you can-if you're smart-to keep this lovely life going.

It's a dandy time of life and I'm loving every minute of it.