Senior Friend Finder

If you are seeking Senior Friends, you are at the right place.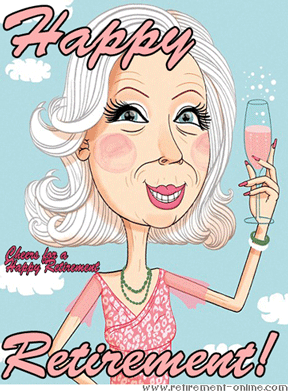 This website has several different options to find new senior friends online. Sometimes it gets downright confusing... 
A few years ago, I posted senior pen pal ads directly on the site. The problem was that scammers abused these friendships, so now this site is more secure for senior pals.
Read on to find lots of opportunities to connect with retirees from around the world!
| | |
| --- | --- |
| Learn How Here: | |

 Register for the email workshop and I'll help you, step by step, find new friends using this website.

Each email explains a different part of my website and how to use it to find new friends.

You can also Find Senior Friends using this page... the problem is that you click and begin to read and miss out on the other options. My emails work best to guide you through all options.
For over 20 years, I've published a pen pal newsletter and now it is dedicated to senior pals: Inky Trail News,  Print Newsletter for Senior Friendships... Fun Fun!
This is my Retirement-Online Community - a private forum where every member is approved into the group.
Finally, this page simple shows Senior Pal comments from users of this site.
This poem was written by Michael Cullip, from Canada, and posted in the Retirement-Online Community... cool!  Thanks Mikey!
Wendy's Place                Mikey Feb 2013
Come see Wendy's Retirement Online .com
You will find lots of different things going on
Forums on things maybe you like to do
I'm sure there is something just for you
Gardening, music, pets jokes and a lot more
Something for everyone tht I am sure
A place to put your photos for all to see
Or maybe a private message from you to me
I have checked other sites and this is the best
So please come on in and give it a test
It doesn't matter if you are across the sea
You'll  find this is the place you will want to be!
Wendy's other site... because Aging Matters!