The Big Beastly Adventure (aka 2 Fat People in an RV)
by Nui
(Canada)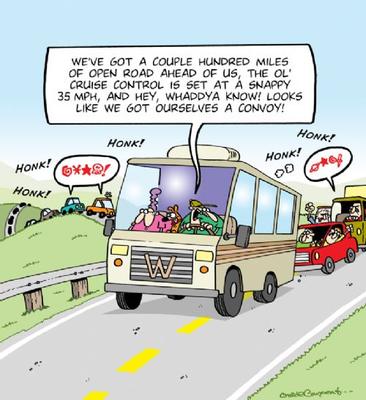 I posted earlier that my plan is to hit the road in my RV and some people asked about whether I was blogging.

In fact, my brother and I started a blog this past summer (2 Fat People in an RV), to document our trip from Vancouver to Northern Ontario via the USA.

Since I'll be on my own from now on, I've re-named it the Big Beastly Adventure (www.nuiloa.blogspot.ca), since my nickname for the RV is The Beast. I also tow my little Toyota Echo (Zippy), for a total of 50 feet of driving adventure.

Any other solo women RV'ers on this website?