My Retirement Books
This page simply shows my ebooks, as I write them, all on one page for simpler viewing! I hope you enjoy them!
My FREE Retirement Ebooks
Click on any of the ebooks below to read more about them, view the pages, etc. 
My Retirement Books for Purchase
My Kindle Books on Amazon.com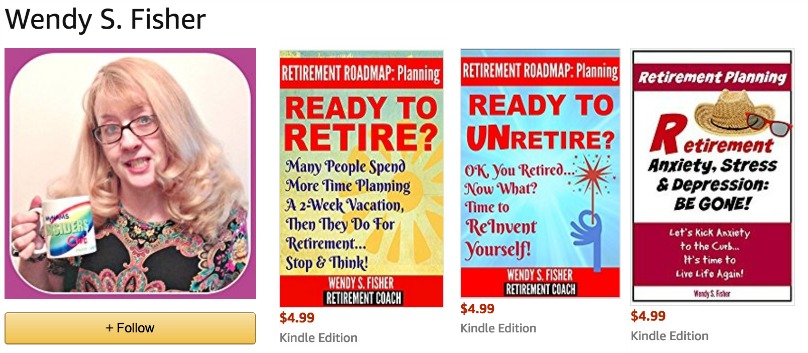 Thank you!