Retirement: Morning Makeover Challenge
7 Days to Change Your Mornings & maybe LIFE!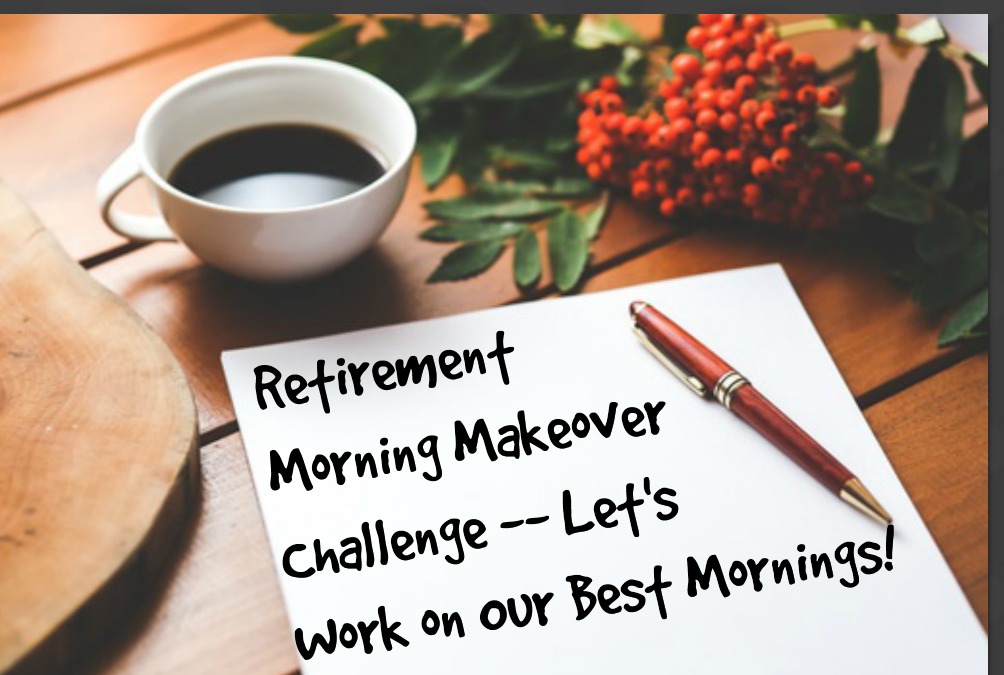 Thank you, Vicki!
So happy this helped you!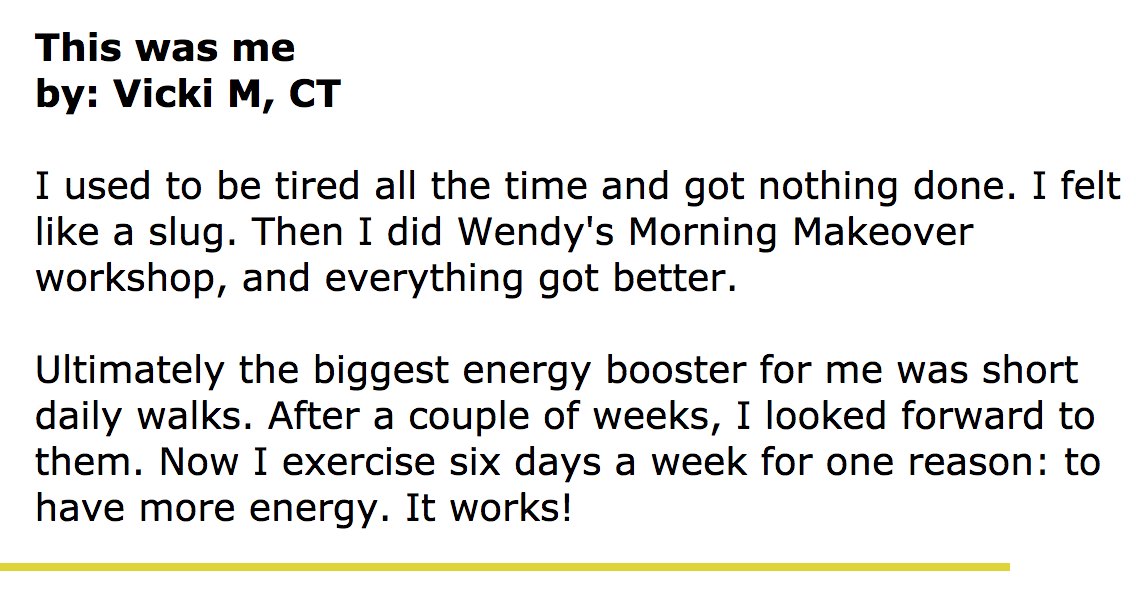 Sign Up for the Retirement Insider Newsletter and the Retirement Morning Makeover Challenge Here!
Interested in the Retirement Morning Makeover Challenge? 
Do you wake up unenthused about your day?
Are you ready to fit a meditation or exercise routine into your morning?
Do you want to have a better morning that makes your days better too?

Are you simply bored with the same ole morning routine?
Join us for a Simple Review of your Routines! 
Christine wrote about her retirement mornings here... I hated waking up! 
Her post might help you realize why you need this 7 day makeover! Heck- it's free!
15 Minutes for 7 Days for Best Retired Mornings
I believe that retirees need a great morning routine to help them start off every day with the best possible intent. 

We no longer need to jump outta bed to get ready for work. Rush - Rush No More! We also don't want to waste our precious gift of retirement time, do we?
Grab your cup of coffee (or tea) and join us for seven mornings of brainstorming the possibilities for making the best out of every morning. 
Start your Mornings with us, just one week, to find our best possibilities!
How the Retirement Morning Makeover Challenge Works
Every day you'll get an email with a tip or a strategy designed to help you. We both hope these tips for your morning makeover work well!
Using those precious first few hours of the day will get you closer to the goals you want to reach daily. These are hands-on, actionable tips and strategies you can use every day to make the most of your mornings. 
YOUR mornings are important and can kick off the rest of your day!
See you soon in the challenge!