Boomer Retirement Blogs
Boomer Blogger Wendy --  I love every minute I am working here! I really do!
It's time to Pay It Forward... share the masses of knowledge in your brain with the world. If  you can write - you can blog! AND -- with a blog, you can earn and income and do so much more too! 
Hey, If you are interested, I have 30-minute chats to help you get started!
Just a free consult, mostly for retirement issues, but also for home business!  Call me!
Why Blog? Passive  Income Explained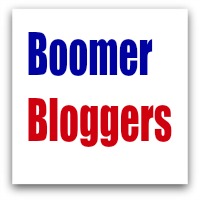 First, let's explore WHY you want to consider a website or blog. It's about how to build passive income online.
Passive income comes 24.7 after you get your site set up, assuming you have visitors to the site. This isn't easy... you must take action, market your site, use great keywords... but it is possible to earn income, from home, with a simple website/blog.

How to Start a Blog or Website
Do you have a niche yet? You really need a specific topic for an income producing blog... try my free Discover your Niche workshop.
I retired to the internet and I use Sitesell as a website platform. You can learn more about SBI (Solo Build It) at the link. It is $300ish a year so a bit more than Wordpress below but all the bells and whistles accompany it. It's a drag and drop interface so building a page is simple. Plus they have an amazing brainstormer that allows you to find keywords that aren't overused but that people search for a lot... and that is why I get 20,000+ visitors each month here. SBI is my secret tool... well, not so much now that I am telling you!         
Most bloggers use WordPress and it's a great blogger tool. NAMS has a Blogging Like a Pro course here. You can learn from free courses or the wordpress site alone, or you can start out on the right foot and get it right the first time. The problem with Wordpress (in my humble opinion) is that it's complex... there are so many tools and plugs in you can buy, but they don't all play nice with each other. They are created by different individuals and don't alway sync well. THAT is why I am moving my home business site here in 2017.
"IT'S NOT ABOUT AGE OR ABOUT FINDING YOURSELF.
WHEREVER YOU ARE, AT WHATEVER AGE,
YOU'RE ONLY A THOUGHT AWAY FROM CHANGING YOUR LIFE."
— WAYNE DYER, PHD
A thought away from changing your life... I ♥ that!
Let's Change Lives in Our Retirement Years!
Writing Your Blog or Website
Need some Online Writing Tips  to get you started?  Be YOU. Write as you speak so that your personality comes through... if not, today's readers will be bored and not visit your site. Really...
You can even make a blog, for income, and never even write... yes, you don't have to be a writer! Learn about PLR (private label rights) here.

Now that you have a site and a domain name registered — there is so much more you can do to enhance your blog, entertain your readers, and earn income. Let's dive into them!
Hire help through fiverr.com to get this all started. You can also earn income from Fiverr to pay your blog expenses.

Promoting your Online Business: Marketing. As a 35-year government employee, before retirement, I never did anything with marketing. I have worked online for ten years with various websites and never considered marketing. Just not in my vocabulary…. until recently. I learned my marketing from NAMS means Novice to Advanced Marketing Systems.
More soon!