Home Biz Tools That I  Use
Biz Tools:
This page simply highlights some of the great free (and cheap) tools I use for my own online business! Hope you find a few that really help you too!
Solo Build It is my website host... it's what I've used since 2004 and Retirement-Online is here too. I retired to the Internet and I Love it!
NAMS (Novice to Advanced Marketing Systems) is my choice of training opportunities. I've been a NAMS Insider since 2011. I honestly visit the Insider Facebook group every day. I learn and help others there and simply enjoy every moment.
Evernote is a great business organizer. Many use it for personal data too! You can store anything you like in it, like "cloud" data storage... ebooks, text files, images, audio, video and more. You can organize in folders and the folders can go within larger groups so everything is easy to find. It's FREE too! 
Videomaker FX is great for videos (not talking head type videos). It's easy to use, has lots of themes to use and simply creates great videos! Fun Fun!
Fiverr is a resource for hiring help. Someone out there will do almost any job you need for $5... read about the gigs (after doing a search for what you need), read the workers reviews, and go for it!
More coming soon!

Biz Training Online
These folks are my mentors with training opportunities for when you need to learn a specific skill, like videos. There are so many ways you can help your online business... and this will help you find real resources (not scammy ones)!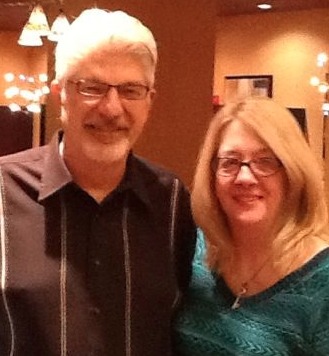 David Perdew & me at a NAMS conference... fun fun!
NAMS (Novice to Advanced Marketing System) has helped me in almost every aspect of my online business. Everything online, like technology itself, always changes... and David Perdew teaches us to grow! So many tutorials, webinars, classes... 
David, the owner, has the honesty and integrity needed to make you a success.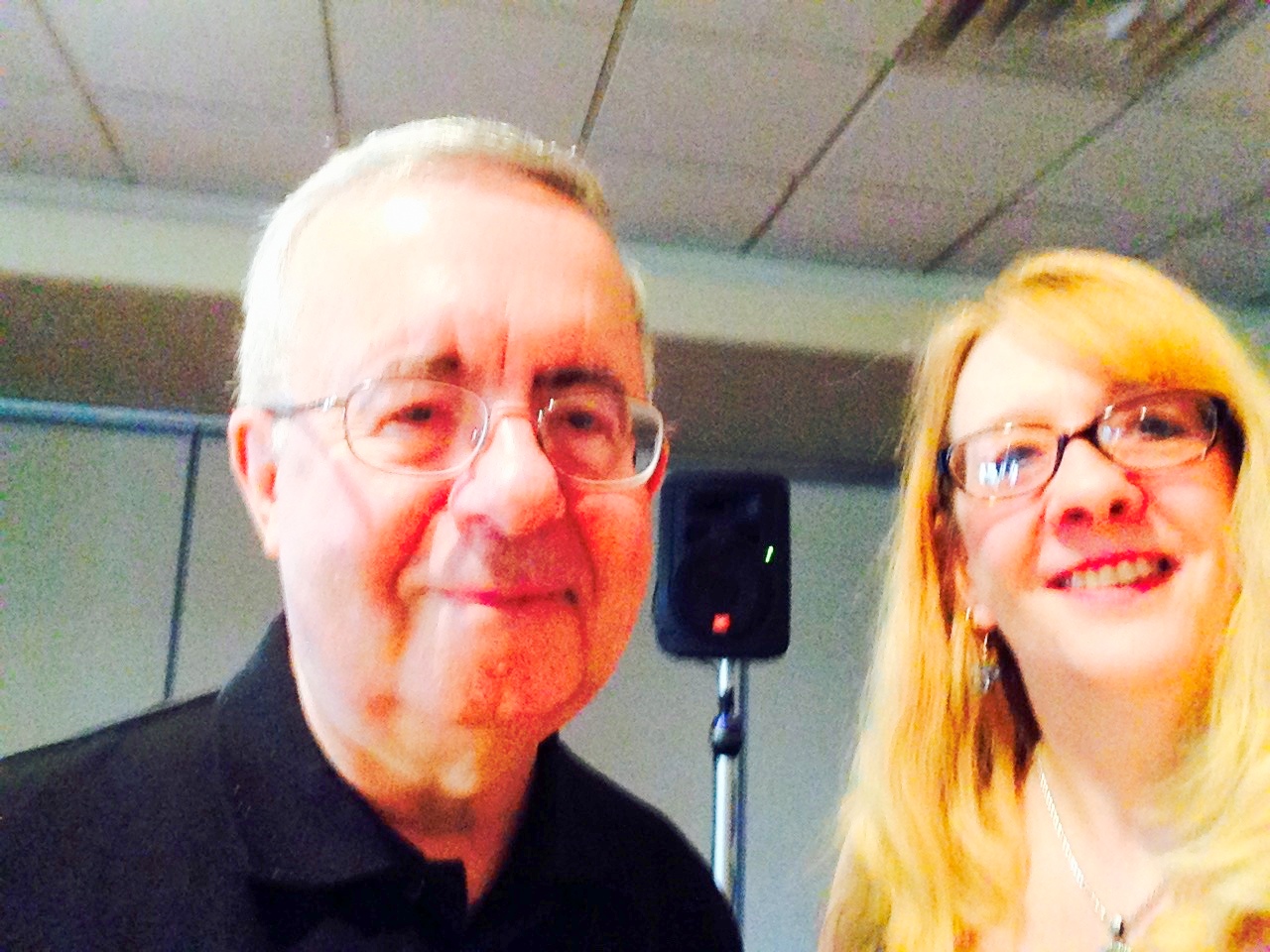 Dennis Becker & Wendy at his conference in Las Vegas!
Dennis Becker (the $5 Bucks a Day guy) is a great teacher to get you started in an online business.
He is retirement age, started with little, and wrote Five Bucks A Day.... that sold so nicely that he started $1K Per Day Insiders Club website now. WOW.