Boomers Blogging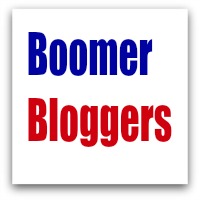 Boomer Blogger Wendy here --  I love every minute I am working here! I really do!
It's time to Pay It Forward... share the masses of knowledge in your brain with the world. If you can write - you can blog! AND -- with a blog, you can earn and income and do so much more too! 
Do you want to know how to write a blog or website for fun and profit? I hope so - this is a fun, rewarding, work-from-home business that is totally yours. You choose which direction and how far to go with it.

Every single retiree has something to share with the world. Heck, we have a lifetime of knowledge (education, family, work years, hobbies, travel, community work) that someone out there wants to learn about.
Hey, If you are interested, I have 30-minute chats to help you get started!
Just a free consult, mostly for retirement issues, but also for home business!  Call me!
Why Blog? Passive  Income Explained
First, let's explore WHY you want to consider a website or blog. It's about how to build passive income online.
Passive income comes 24.7 after you get your site set up, assuming you have visitors to the site. This isn't easy... you must take action, write many pages on you site, market your site, use great keywords... but it is possible to earn income, from home, with a simple website/blog. 
Why do you think so many Stay-at-Home-Mom's have blogs? They earn a decent income while staying at home with the kids. If busy moms can do this, so can you.
Step 1. Pick your Blog Niche
Do you have a niche yet? You really need a specific topic for an income producing blog... try this free Discover your Niche ebook.
Read this conversation with a retiree from Australia who was picking her niche... it shows how many different idea can be split or expanded upon! Niche selection is so important.  Here is a second conversation.
Do you love Las Vegas, Crafts, Living Green, Candles, or Poodles? You can make money off your website -- with your own personal interests.
You really need to choose a niche -- something you can write many pages about and probably already have knowledge in (or research can get boring),  a topic you won't lose interest in, and that you are passionate about. Then your writing will bring you success!
Hobbies/Interests:  charity knitting, wall painting techniques, bush sculptures, politics, senior citizen abuse or kids needing adoption... the list of ideas is totally unending, but your niche depends on YOUR list for YOUR blog!
Employment Knowledge:

This

 site came from my 25 years as a Retirement Manager. You can do the same -- whether you were a nurse, a mental health therapist, a clerk. Use your on-the-job knowledge to help others!
Narrow down your niche focus, for 

example:

 Cooking is way too huge, cooking steak or baking cookies 

is

 better. You'd do a blog niche that is "one inch wide and a mile deep" as my blogger friend, Jeff Herring, said at 

a NAMS

 workshop. Instead of being ALL to your readers, be one heckuva knowledgeable resource on one topic... 

expand  later

!
Step 2:  How serious are you?
OK -- you know why you need a website/blog, and there are many choices.

To me, there are three choices:
Paid Blogs

 can be income producing blogs. If you intend to explore 

passive income

, now or later, you need to buy a blog... where else can you start a business so cheaply?
Most bloggers use WordPress.org (dot.com is the free version... above) and it's a popular blogger tool.

 The problem with Wordpress (in my humble opinion) is that it's complex... there are so many plugin tools you can buy, but they don't all play nice with each other. They are created by different individuals and don't alway sync well. THAT is why I am moving my home business site here in 2017... all of my efforts wil be on Sitesell now.



Solo Buid It!

 is my favorite all-time website provider. I've used this provider for over ten years now, at $300/year (they've never increased prices). They provide it all in-house, keyword searches, drag and drop pages, just a beautiful set up that I highly recommend. Retirement-Online.com is done using SBI. Read about how I 

retired to the internet

 here. Here is another post on what 

SBI does for me

! 
Plus they have an amazing brainstormer that allows you to find keywords that aren't overused but that people search for a lot... and that is why I get 20,000+ visitors each month here. SBI is my secret tool... well, not so much now that I am telling you!

     
Step 3:  Name your blog and register it.
You will need to buy a URL (website name). I use GoDaddy.com, it's easy to search to see if the names are available or not -- many ideas you'll come up with are already taken. Just keep trying (and if possible, always go with a .com - which is most commonly used).
Learn more here about registering your domain name.
"IT'S NOT ABOUT AGE OR ABOUT FINDING YOURSELF.
WHEREVER YOU ARE, AT WHATEVER AGE,
YOU'RE ONLY A THOUGHT AWAY FROM CHANGING YOUR LIFE."
— WAYNE DYER, PHD
A thought away from changing your life...
I ♥ that! 
Let's Change Lives in Our Retirement Years!
Step 4: Choose SBI or Wordpress... 
You now need a host.
I use Solo Build It for this website, and I just love it.
However, if your decision is to use Word Press, my recommendation for a host is www.MomWebs.com.  I personally use them and their support is just awesome! I always have issues, lots of questions and support is very good with me!
I have tried many hosts (believe me, many...) and always disliked Wordpress because of my inability to work the back end of these blogs. Support helped me and now I log right into the WordPress site and get busy working! It still scares the heck out of me to be working at that level on the site, but I do it.
Finally, Ask Mom'sWebs.com support to activate your WP account and they will send the link and login information. Done!

Step 5: Writing Your Blog or Website
Now that you have a site and a domain name registered — there is so much more you can do to enhance your blog, entertain your readers, and earn income. Let's dive into them!
Now you can start writing and organizing your site for visitors to find what they seek there.  You might also do audio or video.
Need some Online Writing Tips  to get you started?  Be YOU. Write as you speak so that your personality comes through... if not, today's readers will be bored and not visit your site. Really...
You can even make a blog, for income, and never even write... yes, you don't have to be a writer! Learn about PLR (private label rights) here.

Hire help through fiverr.com to get this all started. You can also earn income from Fiverr to pay your blog expenses.

Promoting your Online Business: Marketing. As a 35-year government employee, before retirement, I never did anything with marketing. I have worked online for ten years with various websites and never considered marketing. Just not in my vocabulary…. until recently. I learned my marketing from NAMS means Novice to Advanced Marketing Systems.
More help:
More soon!
Want to Chat about Writing and Blogging Online?
Do you have a great story about this? Share here
Writer/Blogger Chatter
Click to read more...
Retiree seeks best blog niche
Victoria Farrell recently wrote to me in 2015 about finding her best blog niche. This page is our email discussion. I hope you learn something from it! …
Writing Blog Posts, Now What?
Quick question re the blog site you set up for me, I am writing blog posts on Lakeland Musings by Irwin. Is there anything special I must do other …