Senior People Meet
via Senior Pen Pals
Senior People Meet relatively easily online nowadays. These senior friendships can be great blessings in each others lives.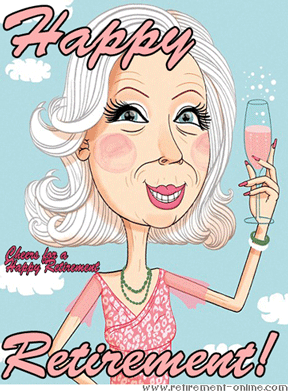 My website has several ways to connect with other retirees and seniors (not always seniors as I retired at 55, so I am retired, but please don't call me "senior" quite yet.. grin!).
Senior Pen Pal friendships can bring great friends in life.
You can learn about the lives of other seniors around the world, talk daily about everyday happenings, chat about the struggles of senior living, swap jokes and new ideas, and just generally give support and happiness to someone else. We all need some of that!! 
Email Newsletter

Subscribe to my free retirement e-newsletter . You'll find many opportunities for senior people to meet others in every issue!
You will get updates of new pages when seniors get their story published, and hopefully, you'll add your two cents to their page. There are tidbits and links to other retirement issues too.

Retirement-Online Community
In August 2012, I added a new Retirement Community forum to keep seniors safe and secure online. If you'd like to join in, register at my Retirement Online Community for senior pen pals!
You can find senior pen pals via a search, write to others in groups or in an open forum. Lots of interaction going on! Fun Fun!
I Love Retirement
on

Facebook 

Join my Facebook group and chat with retirees daily on a variety of topics. You can also use private messaging there when you'd like to connect with someone you've chatted with.
Email Friendship Groups
Online retirement groups  that  are chatty, friendly groups. If you'd like to chat, via email, in a group of retirees, Try it! It's simple to get out, if you decide it's just not for you -- there is a link at the bottom of every group email to unsubscribe.
| | |
| --- | --- |
| Have fun! | |