Retirement Jokes on
Hearing, Memory Loss, Marriage.... 
Here are some funny retirement jokes for you!
I must say Hearing issues are no joke. My own mother, age 89 uses hearing aides (that is, when she remembers them, when the batteries aren't chirping in her ear, when it's relatively quiet around us) to hear better. 
I'm giving a copy to my own mother who needs a good joke... (she sends jokes inside her Get Well cards to friends).

Don't miss the 
"My Blackberry is not Working" video 
on this page... hilarious!
Retirement Joke - Hearing issues are not a joke to the family trying to have a conversation (especially over the phone)... that's me, Mom! BUT these j !okes are pretty darn funny -- and yet SO TRUE!
Interested in trying this one yourself?
I'm not joking... it really could be interesting
if folks don't know you can now hear! Grin!
Check out Miracle Ear!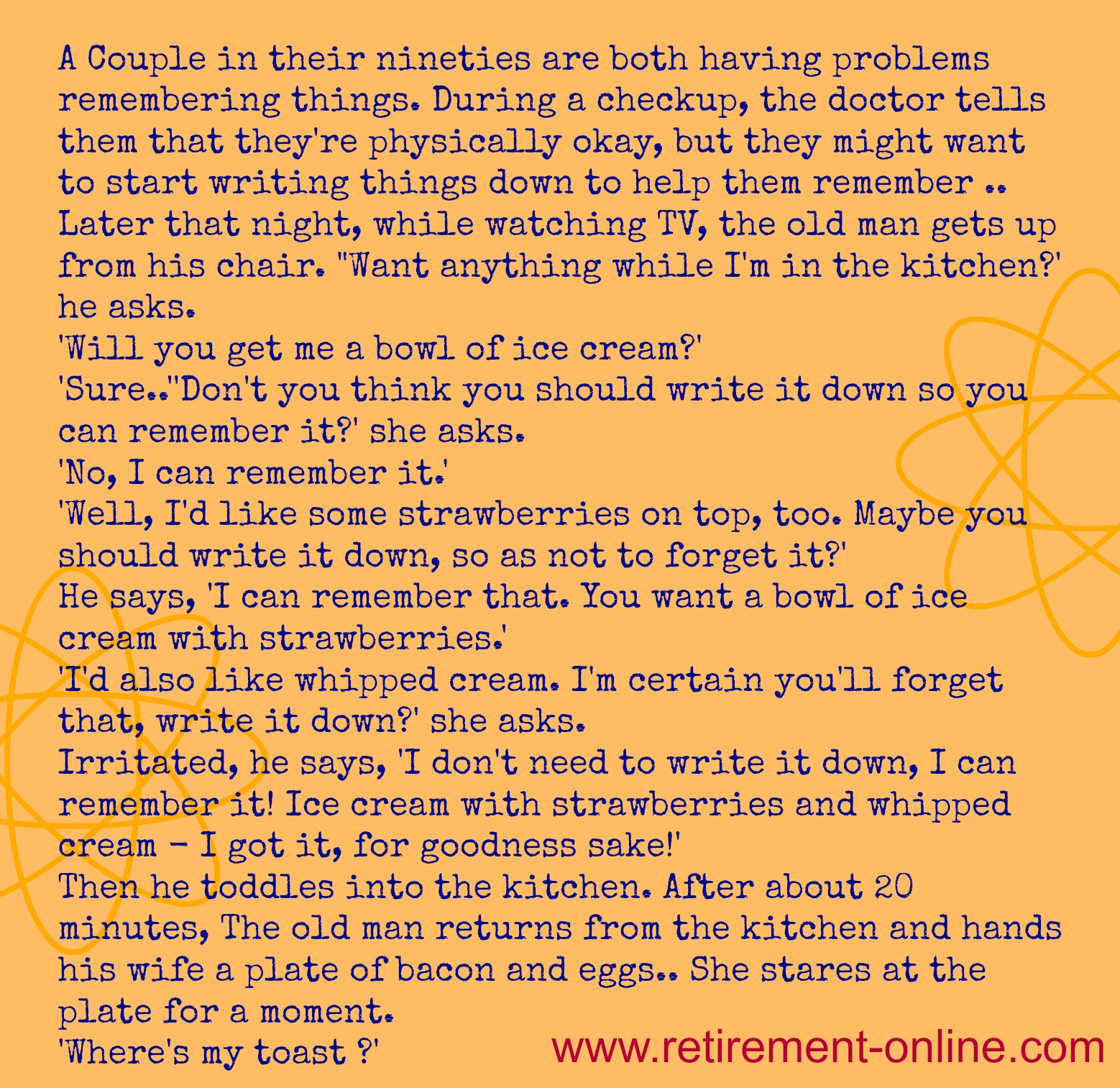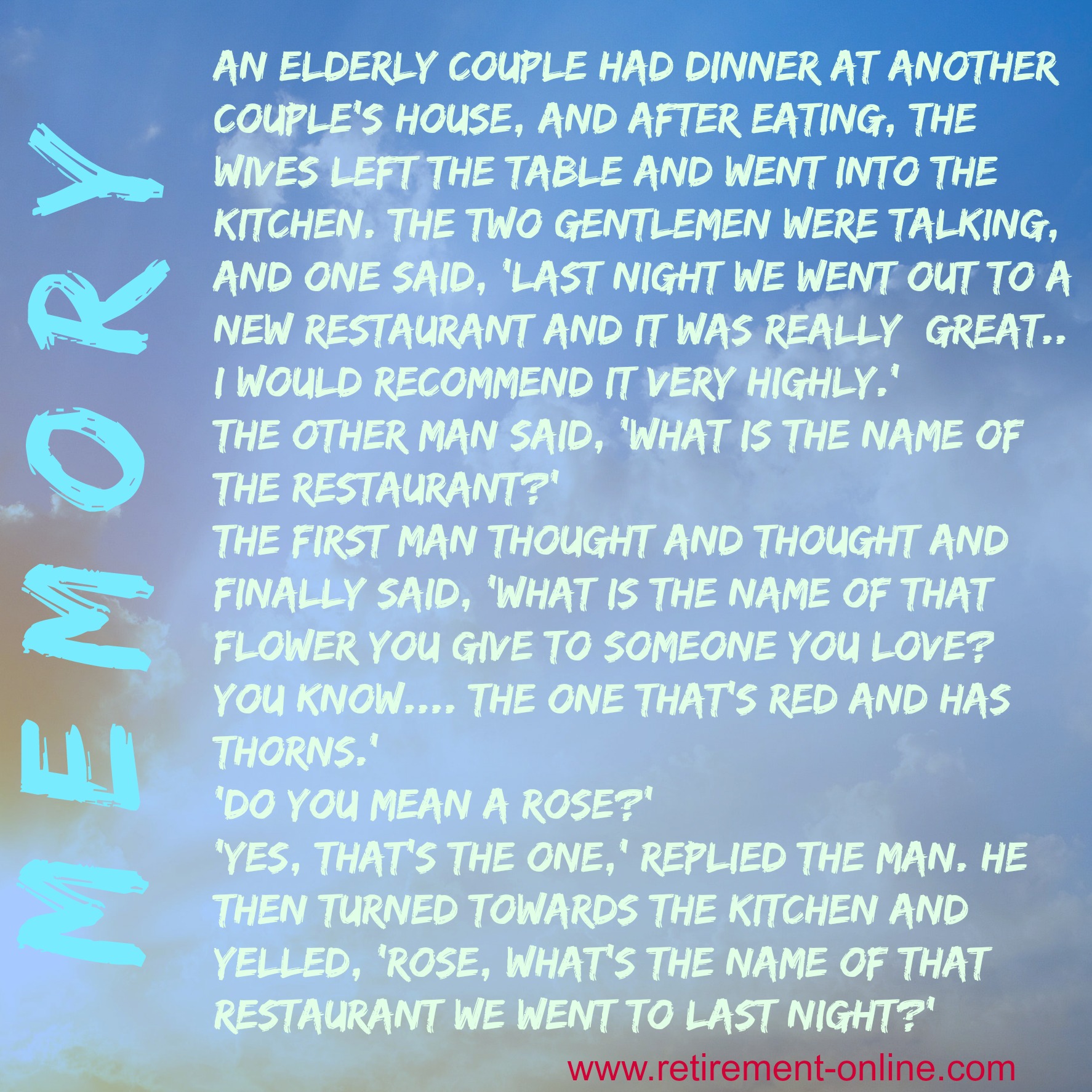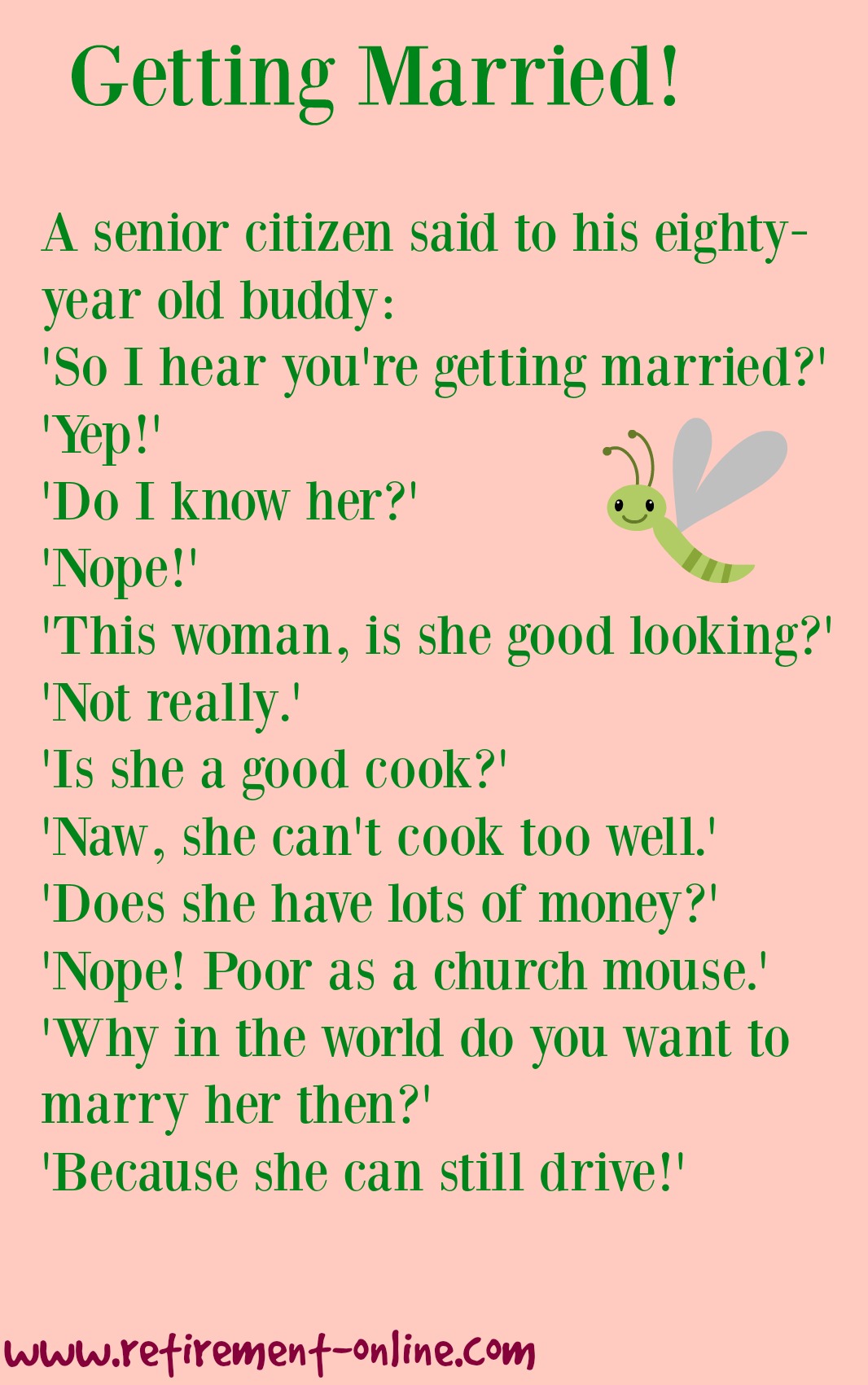 This is a good hearing joke... I mean, WHO Isn't listening now?  I loved this one!  They always assume its the senior... not so much.