Retirement and Meditation
Looking for retirement and meditation help? You'd THINK that in retirement we are stress and anxiety free... not so much!
There is always something to worry about - starting with the retirement transition period of "Who am I and what do I do with the rest of my life?"  Then  later, worry about forgetting to pay a bill, a new medical problem, and LIFE in general.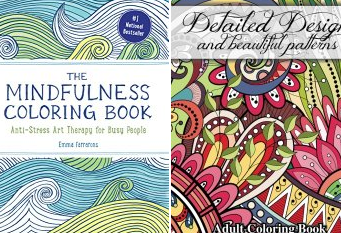 Meditation is a great way to find your stress-free retirement lifestyle... but did you know that adult coloring books, as strange as this might sound, are also great stress-busters?
I also LOVE this free Meditation app, called Insight Timer... helps you sleep, get over worries and challenges in life!
Whatever you are doing, your mind has a never-ending discussion from within.
Quieting your mind needs a top five placement on your "to-do" list. Heal yourself from the stress of daily life and even physical issues too!
I love-love-love Silva Life Systems, personally, and own their products. I am more energized, focused, happy and I simply don't worry like I previously did. Meditation really does help me.
Quiet Time: Block aside a time and place for yourself that enables you to think of nothing, do nothing, and clear your mind. If you have to leave the house, then do so. Let everyone know that you are unreachable. 

Sit quietly in your car if you have to - seriously, whatever it takes... then  take some deep cleansing breaths, and think of absolutely nothing.
Think of NOTHING? Now THAT is not EASY! 
BUT if you consider meditating, even for a few minutes  each day, will make such a difference in your life. It will take time, but when your mind finally accepts the Quiet time, you will sincerely be blessed from it.
As retirees, we are well aware of the needs of others,  it is easy to overlook ourselves. However, if you take a few minutes for Y.O.U., LIFE can become better (less anxious, less pain, heal your body through your mind with Silva).
WHY meditate in retirement? 
Read about these UCLA and Harvard Studies that prove that meditation works. How does meditation work? Let me tell you...
There are medical benefits to meditation, something you can do in your own home, for free, and it can help you immensely.  
Some of the medical benefits are:
So, if you'd like to learn more about how to meditate, read on.
You can learn about guided meditations and transcendental meditation.
I will also help you with when and how to meditate... even how to create your own meditation room.
Here are  some easy breathing practices that can help you.
There are tips for successful meditations, and common meditation problems (so you know its not just you)!  
I even wrote some tips to quiet the mind -- it's not easy!  Your brain keeps on chattering internally... never ending. 
Personally, I love Silva Life Systems for improving my mind on so many different levels, involving meditation.
Wishing you the best retirement peace that meditation really can bring to you!



Do you Meditate? Tell us about it!
Do you have a great story about this? Share it!
What Other Visitors Have Said
Click below to see contributions from other visitors to this page...