Top Ten Reasons to Retire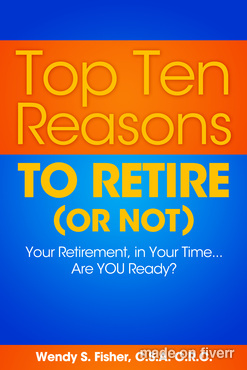 Top Ten Reasons to Retire (or Not) is now an email course...  just register for it and enjoy!
Top Ten Reasons to Retire: email workshop!
Top Ten Reasons People Retire is a free email workshop for you. If you are considering retirement or even if you are retired, I pray you find that nugget of an idea that you are waiting for! You'll also get Retirement Insider newsletter... easy to opt back out if you don't learn from it, but I bet you do!
Sign up for the Retirement Insider newsletter and Top Ten Reasons to Retire (or Not) workshop which is sent via email:
Retirement-Online hates spam and we will never pass along your email address. You can opt out any time. Read our privacy policy here.

I enjoyed your retirement course.  It encouraged me while I was unhappy at my work for a few months.  It encouraged me to know that I had the option to retire and have a lot to look forward to if I choose that route.  For now, I will stick with my job since things have improved a bit at work.  I am actively exploring my options, though!

Your enthusiasm for what you do shines through!  I am glad that you are still growing and doing exciting things in your present career.

Thank you for helping me.  Sharon I, Hawaii
Wendy: I am THRILLED that my emails have provided new ideas on what to consider for your retirement. Wishing you the very best!
 Why do people retire?
Check out what visitors give for their own Top Ten Reasons to Retire.... maybe they'll help you to decide whether you are ready! 

Visitor TOP TEN are at the bottom of this page, after I give YOU the opportunity to write your OWN Top Ten!
Please consider sharing your thoughts with others -- help others to make this big life-changing decision!
Thank you!
Tell us YOUR Top Ten Reasons to Retire!
Share your top ten reasons to retire to help others make it through the "to retire or not to retire" process!
Check out what visitors think -- TOP TEN REASONS FOR RETIREMENT!
Click below to see contributions from other visitors to this page...