Ricardo Mauzer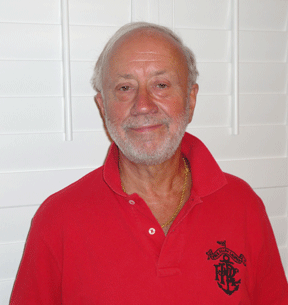 Ricardo (Rikk) Mauzer joined my Retirement Transition email group a few years ago. I believe he was the only one who was a few years away from retirement.
THAT provided much insight to me... Rikk cared enough about having a retirement plan to think ahead.
Most folks don't... until they are retired and say "Now What?"

Ricardo's Retirement Blog:

Reach Out to someone! anyone!
Six weeks from retirement, Observations and other Thoughts... (deep thinker he is)
Health Care: Costly but no option
Retirement date reset... such is life!
View from my Retirement Window: Morning Ramblings!
Voting is Freedom with a capital F.
Friendships then and now, remembering a 50 year friendship and wondering about the future
About the Past and Now, growing up in simpler times...
Life Flies When You are Having Fun (a.k.a. Ricardo Maturing)...
Pondering the Aging Process... Oh Rikk, must we?
Pre-Retirement: The Power of Time and Patience -- Don't miss the wisdom in this post!
Ricardo's Posts
Click below to see contributions from other visitors to this page...